Eco Realty
Residential Real Estate Consultation and Representation

Buyer Services:
Consultation: learn buyer requirements, priorities, and budget; adjust to current market realities and trends.
Financing: provide evidence of cash liquidity, or arrange financing by a conventional loan, FHA, lease-to-own program, or a bridge loan.
Home Search: establish parameters, create instant alerts (every 15 minutes), and custom monthly market reports.
Free Mobile App "MoveTo:" searches on the go are location-enabled and customizable.
Schedule Home Tours: advise on pros and cons; side-by-side comparisons; adopt a strategy.
Regular Check-In's with Buyers: the process can be an emotional roller-coaster.
Prepare Offer: review disclosures; determine offer price and terms; negotiate counter offers and addenda.
Open Escrow: contact title office; inform lender; schedule inspections; review all disclosures.
Inspections and Reports: accompany buyers, inspectors, and appraisers.
Monitor Loan Approval: facilitate buyer sign-offs and agent coordination.
Final Decision: request concessions, remove contingencies, or terminate the agreement.
Transfer of Title: attend escrow signing; information on utilities, do the final walkthroughs.
Congratulations: hand keys to Buyer.
Seller Services:
Consultation: prepare applicable Market Report; identify comparables; determine Seller priorities.
Advise Seller: determine repairs, renovations, and staging alternatives.
Listing Agreement: document decisions on price, duration, and commission.
Property on MLS: as Coming Soon.
Disclosure Package: use Glide App and digital signatures to facilitate sharing and tracking viewings.
Set On-Market Date: monitor improvements and staging.
Photograph Property: hire a professional photographer & videographer.
Market Property: sent to selected leads in the CRM database.
Google & Facebook Ads: feature property on YouTube.
Broker Tour: blitz the market in the first week.
Property Showings: track lock-box use, and ask for agent feedback.
Update Seller: provide details of showing activity and status changes of comparables.
Present Offers: help Seller with strategy and decisions.
Co-Agent: schedule, inspections, disclosure sign-offs, and releases.
Coordinate Escrow: deposit of funds, title report, estimated closing statements, and Seller signing.
To-Do's for Seller: disconnect utilities, moving service, and meet the Buyers.
Congratulations: notify Seller of recording and ensure receipt of escrow proceeds.
Continuous Improvement:
Maintain relationships with lenders, inspectors, title and escrow officers, and appraisers.
Utilize cloud systems for forms library, contract preparations, digital signatures, and transaction management.
Utilize digital communications tools like zoom meetings, video emails, and text messaging.
Monitor new and sold listings and market trends throughout Marin and Sonoma Counties.
Keep clients and prospects informed on market changes in real-time.
Keep upgrading MarinSonoma.com and adopt best practices.
Take Realtor Association and MLS continuing education on legal, forms, and technological changes.
Special Needs:
We adhere to ADA Accessibility standards because they are right and fair. Everyone should have access to the web and a Realtor who will accommodate their particular disabilities when it comes to buying or selling a home.
We help clients with chemical sensitivities. Most homes have poor indoor air quality that can cause severe adverse reactions in some people. We know how to screen and test for molds and toxic off-gassing caused by seemingly benign materials and cleaning supplies.
Why work with Eco Realty and Bernie Stephan?
Bernie Stephan is an involved citizen of both Marin and Sonoma Counties, familiar with its human communities and watershed ecosystems for the past 50 years.
Bernie Stephan has been an experienced Broker/Owner within the real estate industry and associations in the North Bay for the past 30 years.
Bernie Stephan is a technology geek who has adopted the latest and best tools to serve his clients.
Eco Realty focuses exclusively on Marin and Sonoma homes valued at $300,000 and above, staying within our area of expertise.
Eco Realty is a personal, full-service brokerage providing leadership in the North Bay; Bernie sticks with its clients until they achieve their goals, no matter how long it takes.
Eco Realty does not engage in Dual Agency, ensuring faithful fiduciary representation on either the buying or selling side.
Unlike Zillow, Trulia, and most others, Eco Realty does not inflate its active listing shown in MarinSonoma.com with properties already in Escrow but with a status of "continue to show" looking for backup offers.
Eco Realty is a low overhead operation with the Broker, Owner, and Agent roles handled by one person, who provides consistency for his clients.
As a RE/MAX Managing Broker, Bernie oversaw over 3,000 successful closings in Marin and Sonoma Counties.
Eco Realty Rewards Referrals:
Qualified leads from a licensed agent receive a 25% commission share.
Referrals from past clients receive a 15% commission share, provided they are not soliciting on behalf of Eco Realty.
Referrals from friends and acquaintances of Bernie receive a 10% commission share, provided they are not soliciting on behalf of Eco Realty.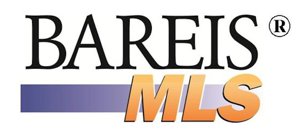 BUYERS

Searching for that Special Property? Use our Custom Search! It may not be available now, but with a saved search you will be notified within 15 minutes of it being posted to the MLS.
Curious about what's happening in your neighborhood? To see what's active, under contract, and sold in your area of interest, Create your Custom Market Report.
SELLERS
Are you considering selling or refinancing your home? Get an instant property valuation!
In a hurry? We can sell your home in 7 to 14 days. We have access to cash buyers looking to invest to flip or to rent out.
To get the highest Net Price, with the least hassle, Sellers have another option. It's called HomeBids and it's a hybrid MLS + Auction approach that has buyers bidding before writing their offers. If you are open to a better way to keep more of your equity as a seller, click here to find out more.